Green Cleaning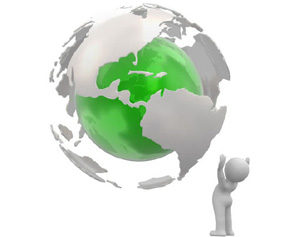 Ok so what is Green Cleaning?
Green cleaning is effective cleaning which protects health without harming the environment.
Green cleaning can play a key role in facilities maintenance, where a clean, attractive, healthy work environment is essential in attracting and retaining customers and occupants.
By launching the Checkpoint Cleaning Service GreenClean® program, we are keeping our commitment to provide customers with the highest quality, environmentally responsible facilities maintenance services solutions. At Checkpoint, we take a holistic approach to providing state-of-the-art green cleaning services. Green cleaning represents the latest in innovative services from Checkpoint Cleaning Service, uniting certified chemicals, tools, processes, training, service and support. Our clients reap the benefits from green cleaning by attracting and retaining occupants, differentiating themselves from the competition and enjoying the health and environmental benefits.
Where desired, the Checkpoint Cleaning Service GreenClean® program can help those interested in pursuing LEED-EB certification. In fact, an effective green cleaning program can contribute over 40% of the points necessary for basic certification. In comparison with other efforts, the points available through implementation of a green cleaning program provide the cheapest cost-per-point. Combine green cleaning with our Operations and Facilities Maintenance capabilities, and Checkpoint Cleaning Service is one of the few companies that can self-perform the scope of green cleaning services necessary to help you achieve LEED-EB certification.
Whether your goal is the general benefit of green cleaning or the pursuit of LEED certification, the Checkpoint Cleaning Service GreenClean® program helps you offer facilities that are Guaranteed Clean. Certifiably Green®.